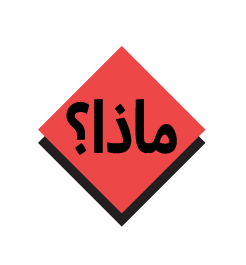 تصميم الخط العربي - بيروت هو أول برنامج يقدّم فرصة شاملة ومتكاملة لتعليم أسس تصميم الخطوط الطّباعية العربية. يتضمن البرنامج عمل فردي ينفذّه المشاركون بحسب المبادئ والمكوّنات الخاصّة بعلم الخط العربي مع الإستعانة بتقنيات تقليدية ورقمية. إضافةً إلى العمل الفردي، يشمل البرنامج ورشات عمل [فنّ ورسم وتصميم الخط] ودورات نظريّة [تاريخ وإنتاج الخط الطباعي] لتزويد المشاركين بالمعرفة المعمقة وبالمهارة التقنيّة اللازمة لتصميم الأحرف العربيّة.
يهدف برنامج تصميم الخط العربي - بيروت إلى تحديث تصميم الخط العربي مع الحفاظ على صلة الوصل بين تاريخ الخط العربي وتطورات الخط الرقمي.
Participants of the Arabic Type Design - Beirut program will embark on an intensive foundational course in Arabic type design. Using traditional and digital techniques, students will be guided through drawing an individual typeface based on principles that are essential and unique to the Arabic script. Calligraphy, lettering and type design will alternate with theoretical and font production sessions to provide students with a comprehensive base for designing high-quality Arabic typefaces.
During their process, participants will be accompanied by core instructors: Lara Captan, Kristyan Sarkis and Khajag Apelian. They will receive a one-week calligraphy workshop with master calligrapher Seyed Mohammad Vahid Mousavi Jazayeri. Guest critics and speakers, who have shaped the current graphic arts and Arabic type landscape in the Arab Middle-East and beyond, will also regularly visit the program.
The vision of Arabic Type Design - Beirut is to search for modernity in Arabic type design while maintaining a thread between script and type.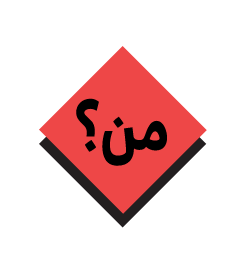 الفريق ثلاثة موجّهين أساسيين: لارا قبطان و كريستيان سركيس و خجاغ أپيليان سيرافقون المشاركين في البرنامج ويشاركونهم خبرتهم في تصميم الخط العربي والتعليم في كل مراحل العمل.
يتضمن البرنامج سلسلة ورشات عمل يعقدها متخصصون في الخط العربي وتقنياته بالتعاون مع وحضور شخصيات محورية في مجال التصميم وتصميم الخط في الشرق الأوسط والعالم.
ورشة العمل الأولى تتمحور حول فنّ الخط العربي مع الخطاط وحيد موسوى جزايرى (خمسة أيام)، تليها ورشة أخرى في برنامج رسم الخطوط الطباعيّة مع خجاغ أپيليان.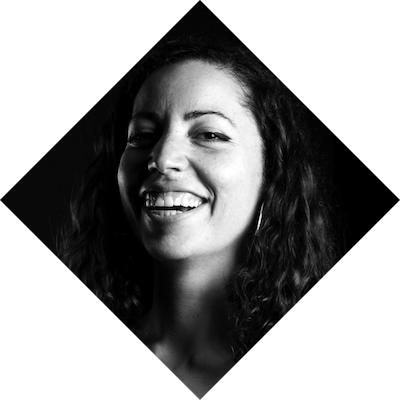 Lara Captan // Director
Lara is an independent type designer & typographer based in Amsterdam. She has spent a decade analysing the structures, aesthetics and historical transformations of the Arabic script with the aim of mechanising the script from within. She currently develops Arabic typefaces in DecoType's ACE technology.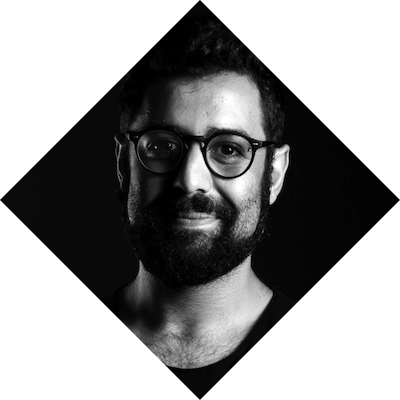 Kristyan Sarkis // Director
Kristyan Sarkis is a type and graphic designer based in Amsterdam. He holds an MA in Type and Media from the Royal Academy of Art in the Hague (The Netherlands, 2010). In 2015, together with Typotheque, he co-founded TPTQ Arabic, a new type foundry specialised in high-quality Arabic type.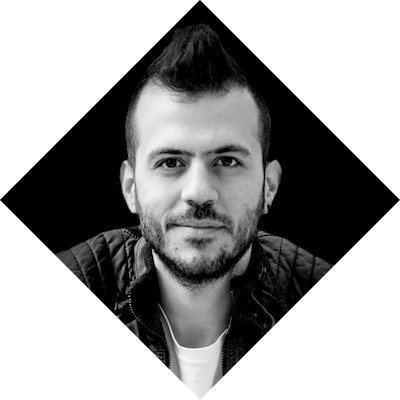 Khajag Apelian // Type Instructor
Khajag Apelian is a lettering, type and graphic designer. Having grown up between Dubai and Beirut, and being raised in an Armenian family, Khajag has an affinity for different languages and writing systems, which he has applied to the development of typefaces in many scripts, including Arabic, Armenian and Latin.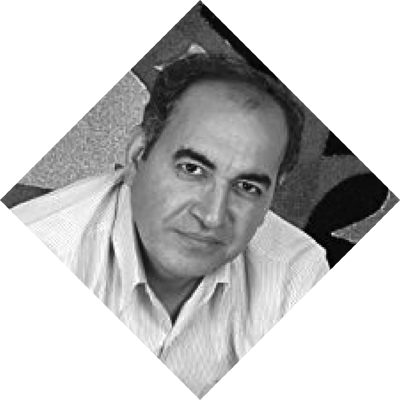 Vahid Mousavi Jazayeri // Calligraphy
Vahid M. Jazayeri is an established Master calligrapher, graphic designer, and expert in early Arabic Kufic script. He holds a Bachelor of Art in Graphics and has been awarded the Excellence in Art Certificate, the equivalent of an honorary Ph.D. Ustaz Vahid began his study on Thuluth script in 1982 and his study on Naskh scripts in 1991. After nearly ten years of training he began teaching and within a year he was developing two complementary fields: historical calligraphy in a range of media (ceramics, coins, plaster and stone, manuscripts) and contemporary type design. He has published several books on Arabic calligraphy and logotypes and conducting tutorial workshops in different countries.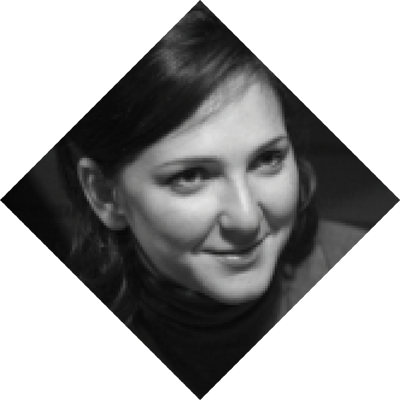 Yara Khoury // Visiting Instructor
Design director of AlMohtaraf; designs custom Arabic typefaces for publications and corporate identities. Teaches graphic and type design at NDU and LAU, Beirut. Holds workshops and lectures on Arabic Type Design. Author of "Nasri Khattar; A Modernist Typotect", published by Khatt Books.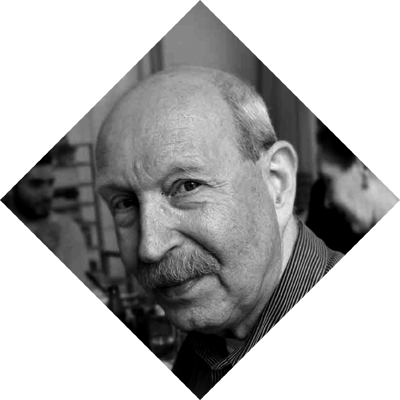 Thomas Milo // Guest Speaker
Thomas Milo (linguist) is a partner in DecoType - linguistic experts & designers of computer typography - together with Mirjam Somers (designer) and Peter Somers (aeronautical engineer). They are a team that has been working on Arabic script technology since 1982. They pioneered the concept of Dynaminc Font, a key aspect of all modern computer typography.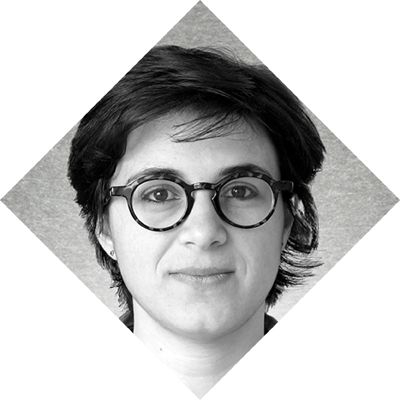 Azza Alameddine // Guest Critic
Azza Alameddine holds a BA in visual communication from Créapole, Paris, & a masters in Typeface Design from the Univeristy of Reading. She's interested in typefaces from a cultural point of view and the feelings they convey to people who can read them and those who can't. Her goal is to bring more awareness to graphic and type designers in the Middle East about the value of good typography in visual communication.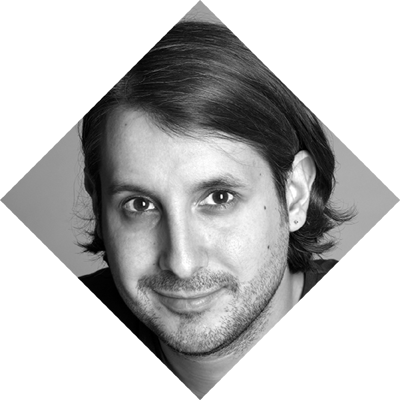 Onur Yazıcıgil // Guest Speaker
Onur Yazıcıgil is a typographer and educator who currently lives and works in Istanbul, Turkey. He received his MFA from Purdue University in the USA. He is currently a faculty member at Sabancı University, researches Ottoman metal typeface production of the 19th century and is the co-founder of the ISType conference.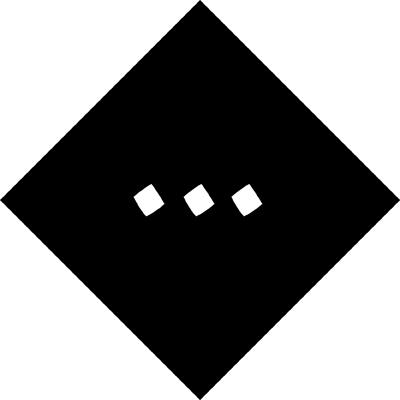 Guest Speakers & Critic
will regularly visit the program.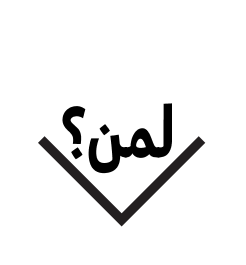 إذا كنت: مصمّم تحلم بالتعمّق في مفاهيم الخط العربي، ناشر أو مهني في ومجال الإعلام المطبوع أو الإلكتروني وترغب تعلم كيفية إنشاء خط رقمي، أستاذ يسعى للمزيد من المعرفة حول المبادئ العملية والنظرية التي تشكل الخط العربي، طالب تصميم له رغبة عالية للتخصص في الخط، مبرمج أو مؤرخ أو أي شخص معجب بالأحرف العربية للعالم المعاصر… إذاً هذا البرنامج هو لك!
If you are: A professional in the field of design who has been dreaming of getting an in-depth understanding of the Arabic script and finally making the step towards type design; a typographer, a print or e-media publisher who would like to learn how to create your own Arabic typeface; an educator who seeks to add richness to your educational work and gather some curated practical and theoretical principles that shape the Arabic script; a design student who misses not having a highly specialised course in Arabic type; a programmer or a historian or someone who is simply passionately interested in diving into the vast field of Arabic type design...then join us; this program is made for you!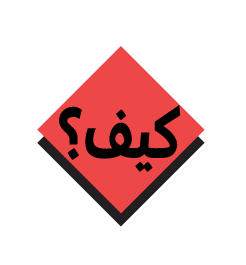 يرجى إرسال رسالة طلب إلى البريد الالكتروني:
hello@arabictypedesign.com مع عنوان ATD Application.
على الرسالة أن تتضمن المعطيات الأساسية التالية: الإسم الكامل ورقم الهاتف والعنوان البريدي.
ويرجى إرفاق المواد التالية في ملف PDF واحد : حجم A4، دقة عالية للطباعة، الحد الأقصى 10 صفحات :10 MB /
- رسالة موجزة تصف تجربتك واهتمامك بتصميم الخطوط العربية 250 كلمة كحد أقصى، باللغة الإنجليزية أو باللغة العربية.
- 8 صور أعمال (صورة واحدة على كل صفحة) مع شرح العمل. يفضل أن تكون الأعمال ذات علاقة بالخط الطباعي العربي. للمشاريع الجماعية، يرجى ذكر دورك الشخصي ضمن المشروع.
- سيرة ذاتية مختصرة CV بصفحة واحدة بما تذكر فيها: الشهادات الجامعية والأعمال المناسبة لهذا البرنامج.
يرجى تسمية الPDF على الشكل التالي: إسمك-تقدم2019

للمزيد من المعلومات، يمكنك الإتصال بنا على hello@arabictypedesign.com
الرسوم الدراسية
رسوم البرنامج للمشاركين هي $2850 للمحترفين و $2000 للطلاب تدفع بالكامل قبل 22 أيار 2019 كحد أقصى. يتم توفير تعليمات الدفع في رسالة القبول
Candidates are asked to submit the following application materials to: hello@arabictypedesign.com, with the subject heading "ATD Application". Your e-mail should include your full name, phone number and postal address. Please include these materials in a single PDF (A4, print resolution, maximum 10 pages / 10 MB):
- A brief letter describing your experience and interest in Arabic type design (250 words maximum, in English or Arabic language).
- A portfolio of 8 images (one image per page) with a caption highlighting your work and experiments in Arabic typography, lettering and vector drawing. For team projects, please state your personal role.
- A one-page CV including your education, courses and selected works that are relevant to this program.
Please name your PDF as such: "your name_application_2019".
For more information, you can contact us at hello@arabictypedesign.com with your questions.
Tuition
The program fee for accepted applicants is $2,850 for professionals and $2,000 for students to be paid in full no later than May 22, 2019. Payment instructions will be provided with the acceptance notification.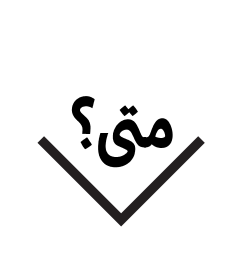 سيتم إعلان الموعد النهائي لتقديم الطلبات لبرنامج 2019 في كانون الثاني 2019.
الجدول
تُعقد الصفوف في الجامعة الأمركية في بيروت باللغة الإنجليزية، يومياً من العاشرة صباحاً إلى السادسة مساءً. يجري البرنامج خلال ستة أسابيع، بما يعادل 203 ساعات دراسية. وينظم البرنامح رحلة إلى موقع تاريخي في لبنان. يطلب الحضور الكامل لكسب الشهادة.
The application deadline for the 2019 edition will be announced in January 2019.
The Schedule
Sessions will be held at the American University of Beirut in English language, five days per week over the period of six weeks. There will be a total of 203 studio hours and an excursion to ancient and type historic sites in Lebanon. Attendance to each session is necessary to earn the certificate.


Website Design
Kristyan Sarkis &
Lara Captan

Website Development
Teoman Kirac
Arabic Text Editing
Rima Abou Chakra &
Mary Choueiter